---
THE RESISTANCE OF THE ECHO & LA ECO-RESISTENCIA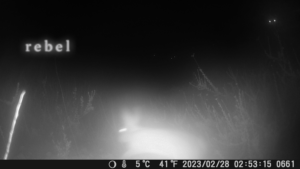 ---
MEMORY IS A BIRD /LA MEMORIA ES UN PAJARO:
Thoughts on death and nature
Multimedia installation that explores memories , death and nature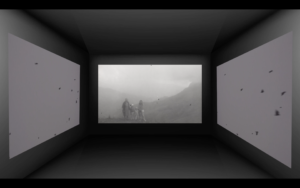 ---
TREATISE ON VIOLENCE: THE INVENTION OF US  
Multimedia concert that explores violence in our culture, focusing on legalized and normalized violence: Gender violence, police forces, armies, hate groups,  and other forms of violence accepted as part of the social contract in a capitalist, racist and sexist society.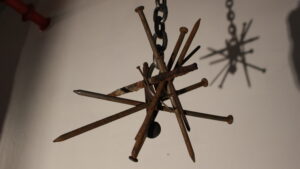 ---
DOS VOCES/ TWO VOICES
Two microphones in different spaces and environments, exploring the relationships between sound capture, objects and the visual representation of sounds.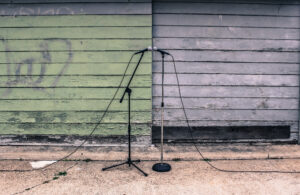 ---
This project acknowledges Spanglish as an essential piece of the identity of the border community of the San Diego -Tijuana region. In a context of  clash or encounter, Spanglish verbalizes the condition of living in the middle of two cultures.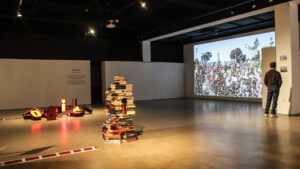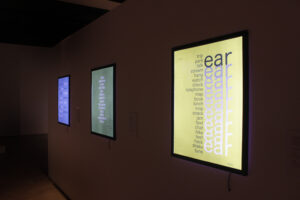 ---
ECHOIC TALES
Multimedia Installation & Digital Album, in collaboration with the Blind Community Center, & San Diego Art Institute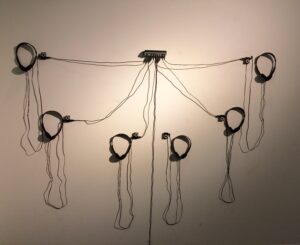 ---
HOMO MOBILIS.
This series of works invites us to "see and hear" the mobility of people in a territory, using their  movement patterns and representing them graphically and sonically 
---
VOZQUE
 
A forest of voices. Learn more
---
ARCHITECTURAL VOICE
Multimedia composition for 5.1 audio channels and  video. The video part contains images taken from the original Balboa´s 1914 architectural blueprints, while the  musical part is constructed from audio recordings of Balboa Park I have been doing  for some months, including a lot of different musicians playing music from all around the world and soundscapes of the common life of the park. (work realized commemorating the Balboa Park Centennial, San DIego California)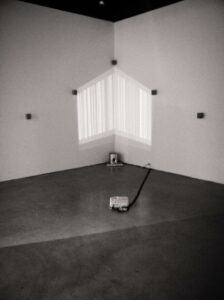 ---
THE SECRET LIFE
Sound & Visual Act
First premiered at National Sound archive in Mexico City. The Secret Life is an audio-visual act, a stage work without interpreters, but with  characters represented by sound and image. The work is constructed using audio extracts of mexican films , and recordings I've made in a number of stage works (theater and dance) I have worked on. This is how sound and image narrate different scenarios and different moments in a character´s mind.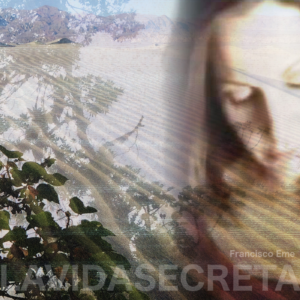 ---
 GLANCES OVER TIME
Sound & Video Installation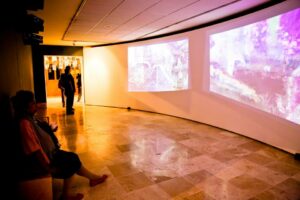 Work  comissioned by the  AMMA Espinosa Rugarcía Foundation 2013.
The intervention consists of a total of 24 speakers and two videos. This is an unconventional reading of 50 Bible passages. Understood as historical moments, this exhibition presents a collection of scenes that whether or not really happened, are still part of our human history. The main room serves as a large musical instrument that to be played, one must walk through it. You are generating your own sound composition while walking throughout the 24 speakers placed through the room.
---
BROKEN MIRRORS
Sound Installation. 4.1 audio ch.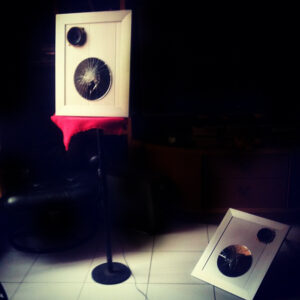 We are built from fragments, we are a mixture of already thought ideas and already felt emotions, but combined in a particular way. We imitate patterns, that is what learning is about., we learned to how to feel and think from many people, books movies, magazines, conversations, tv shows, songs. The "Voice" of these mirrors is built from fragmented recordings of various interviews with people talking about themselves, as well as sounds taken from movies, tv shows and songs. All together create a composition that is reproduced in quadraphonic.
---
 

ACOUSTICAL EXCUSE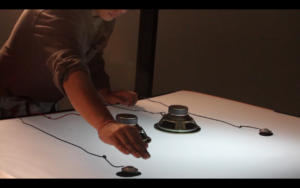 This are a series of works that include the relationship between the space and the sound generated by one or more speakers, a human manipulating them and the space where all of them are, using natural properties of sound such as reflexion, refraction, filtering.etc .
TU FUEGO (YOUR FIRE)
 Electroacoustic composition for video and 4 audio channels. 9:24 min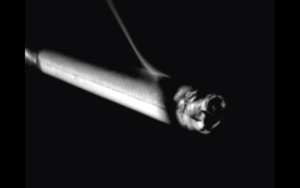 Human hands have refined their performance through the history of civilization to reach a point where we are able of handling almost all the forces of nature. The question of whether we are able to assume such responsibility exists, primarily because we basing our lives on our emotions. So in an outburst whole cities have been destroyed, or majestic skyscrapers have risen, sometimes driven by the same emotions that make us react to personal situations, but on a massive scale. Your fire is about human power of handling (though not always for the better) the world around us. Everything starts with a flame. and then the consummation is matter of time. On a personal level, your fire ponders our ability as individuals to create: create art, create a relationship, creating objects that are useful, create pleasures and even create our destruction.
Yoatzin Balbuena -Photo, Moisés Regla -Editing.
——————————————————————————-