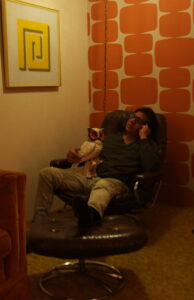 Francisco Eme (1981) is originally from Mexico City currently living in San Diego, CA. As an artist, he is particularly interested in the sublime and the ephemeral essence of the sundry everyday situations and social interactions.
He  creates music, sound and multimedia installations, interventions and performances to immerse the audience in the symbols, poetics, and contradictions of everyday life. Francisco employs technology as a pencil to write describing what he sees, hears and feels.
His work has been presented throughout the world, specifically across México, the United States, England, Spain, France, Italy, Czech Republic, Canada, Colombia, Argentina and El Salvador.
franciscoeme.com