META-AFFECTION. The human as an open concept.
Electronic Art Exhibition.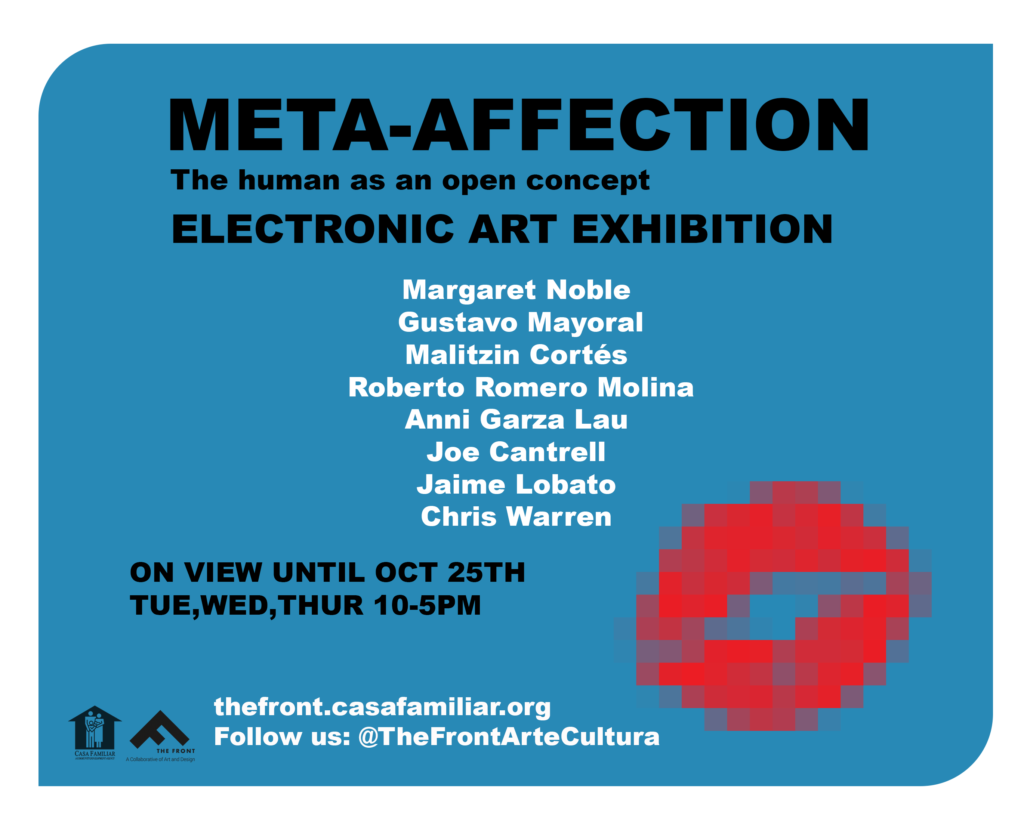 The interaction between humans and technology, has led to new discussions about the definition of what is human. Some contemporary currents of thinking, suggest that technology is here to change us in our very essence. The definition of "human" implies biological and psychological characteristics that can be challenged by technology applied to medicine, such as prosthetics, implants, or nanotechnology just to mention a few. But the definition of humanity can also be affected by social and political factors. Slavery, for example, considered slaves "less than human", current policies about immigration, treat immigrants as if they were less human than the rest of society. Therefore, the concept of human is an open notion, constantly changing and evolving over time according to a variety of factors.
This exhibition gathers several artworks that use technology as a way of playing and expanding the notion of humanity. Sometimes simple but sometimes very complex forms of interaction occur between the artists, the public and the artworks, that engage in a conversation about our human condition: love, the body, the mind, and other humans.
Exhibition dates: Sept 7 – Oct 25.
Opening Reception September 7th 6-8pm.
Participant Artists :
Margaret Noble (SD)
Gustavo Mayoral (TJ)
Chris Warren (SD)
Anni Garza Lau (CDMX)
Joe Cantrell (SD)
Jaime Lobato (CDMX)
Malitzin Cortes (CDMX)
Roberto Romero Molina (TJ)
Curated by Francisco Eme