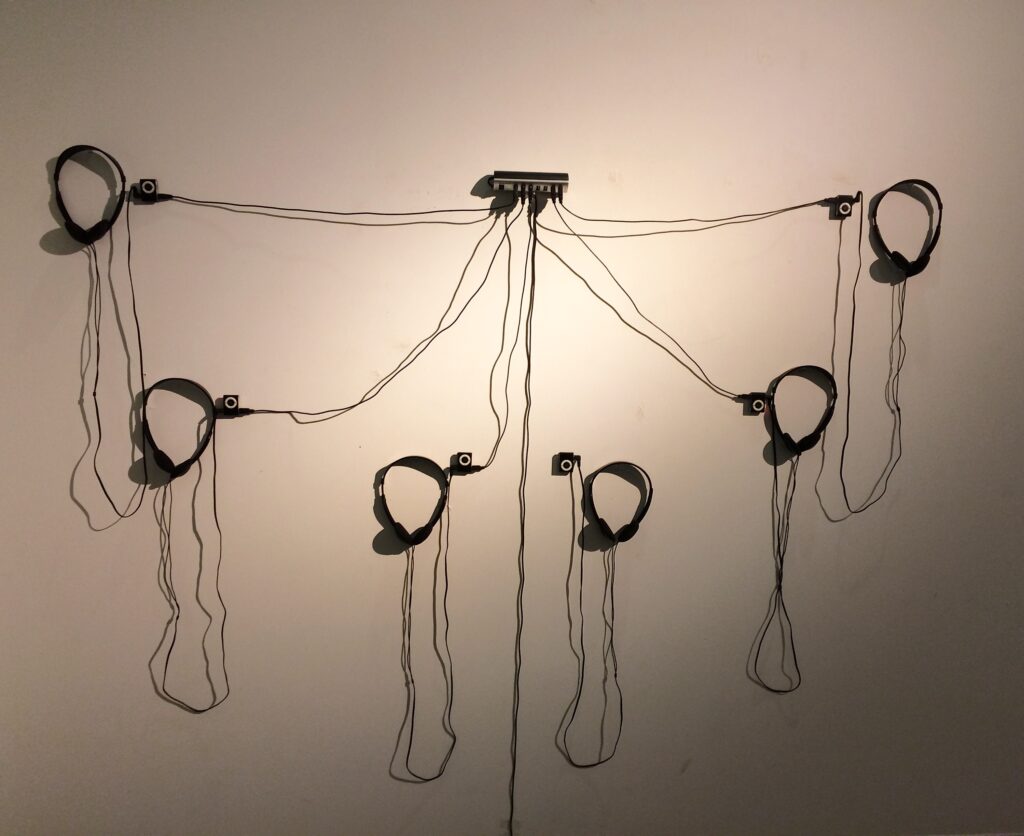 Echoic tales.
Digital audio sound postcards.
Francisco Eme.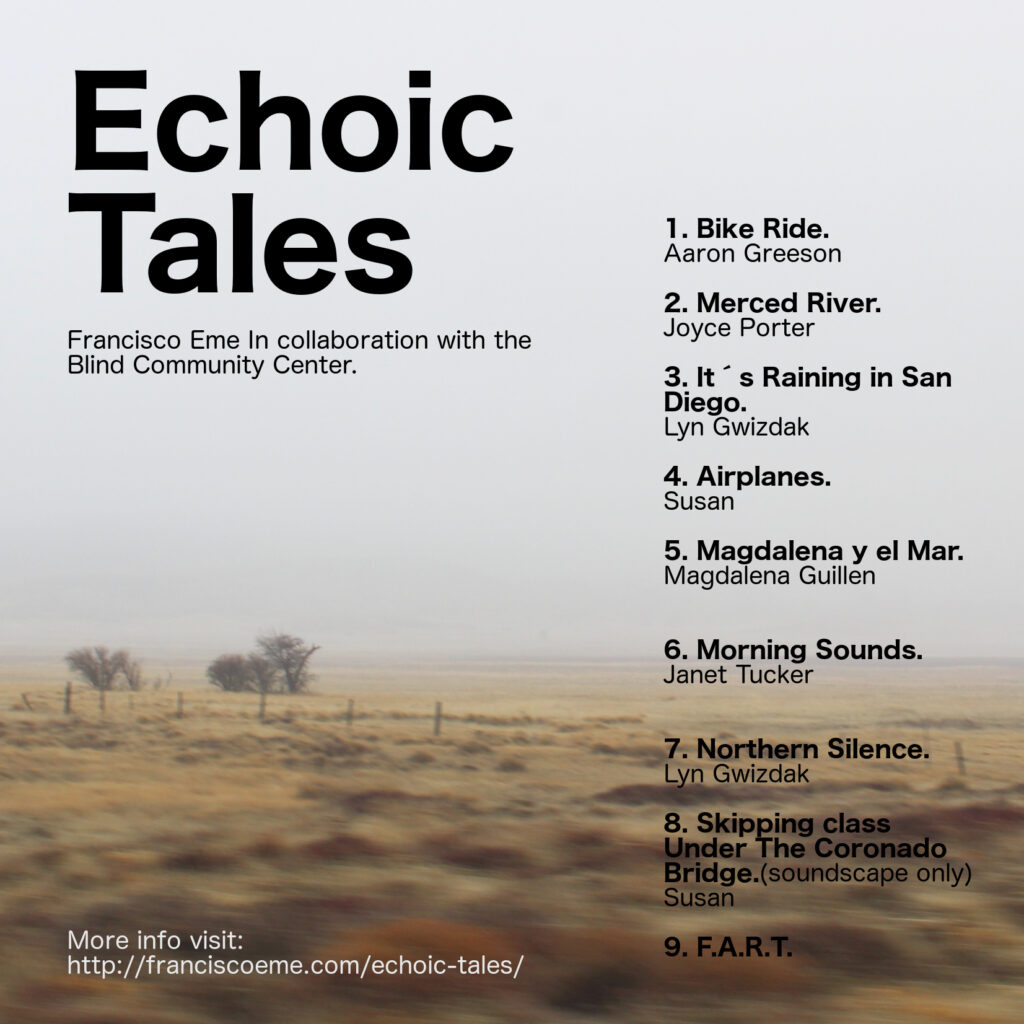 Echoic memory is one of the sensory memory registers specific to auditory information. I am interested in how people remember sounds.
In this project I collaborated with members of the San Diego Blind Community center to create "sound postcards". Participants were exposed to different kinds of sound creations (electroacoustic music, soundscapes, sound postcards, field recordings) by different authors, and then they were asked to think about a sound that brings back special memories and talk about them. Sometimes we had just long conversations about how they perceive the world and sounds they remember or they appreciate. This was an exercise of memory and sound and a way of making noticeable for others how people with a visual impairment perceive sounds.
Download Digital Album


---
1.Bike Ride. Aaron Greeson
2.Merced River. Joyce Porter
---
3.It´s Raining in San Diego. Lyn Gwizdak
---
4.Airplanes.Susan
---
5.Magdalena y el Mar. Magdalena Guillen
---
6.Morning Sounds. Janet Tucker
---
7.Northern Silence. Lyn Gwizdak
---
8.Skipping class Under The Coronado Bridge.(soundscape only) Susan
---
9. Participants playing with a toy
---
Echoic Tales Multimedia Installation was part of the exhibition "Feel the Noise" At the Project Space of The San Diego Art Institute.