Photography and sound installation.
This project consists on  a series of photographs of  two microphones in different spaces and environments, exploring the way sound is represented through images in our brains. Everybody will "hear" something different when looking at the photos as we associate microphones with the capture of sound.
The  sound captured in the spaces where photographs were taken, will be processed and played as a sound installation coming out from the microphones themselves which then, will serve as speakers.
---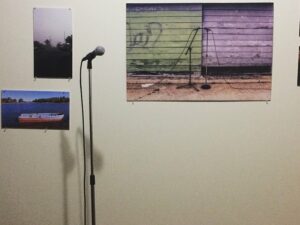 Francisco Eme- All rights reserved 2016.